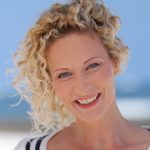 The chiropractor is a first-contact health professional whose goals are the treatment, recovery and maintenance of neuro-musculoskeletal health. Chiropractic care will promote the integrity of the nervous and musculoskeletal system by focusing on accurate diagnosis, advanced treatment and prevention, paying particular attention to the spine.
The chiropractor is a partner in the recovery and maintenance of your health. He is trained to give you the best advice to optimize your health and prevent the emergence of health problems.
Training
The chiropractor, or doctor in chiropractic, completes a five-year undergraduate doctorate. In addition, he must undergo three national examinations in order to receive his license. By training, the chiropractor has the expertise to make a diagnosis, which will allow him to create a program of care that matches your physical condition, your age and your health goals. For more information, visit the website of the UQTR doctoral program in chiropractic.
Adjustment…